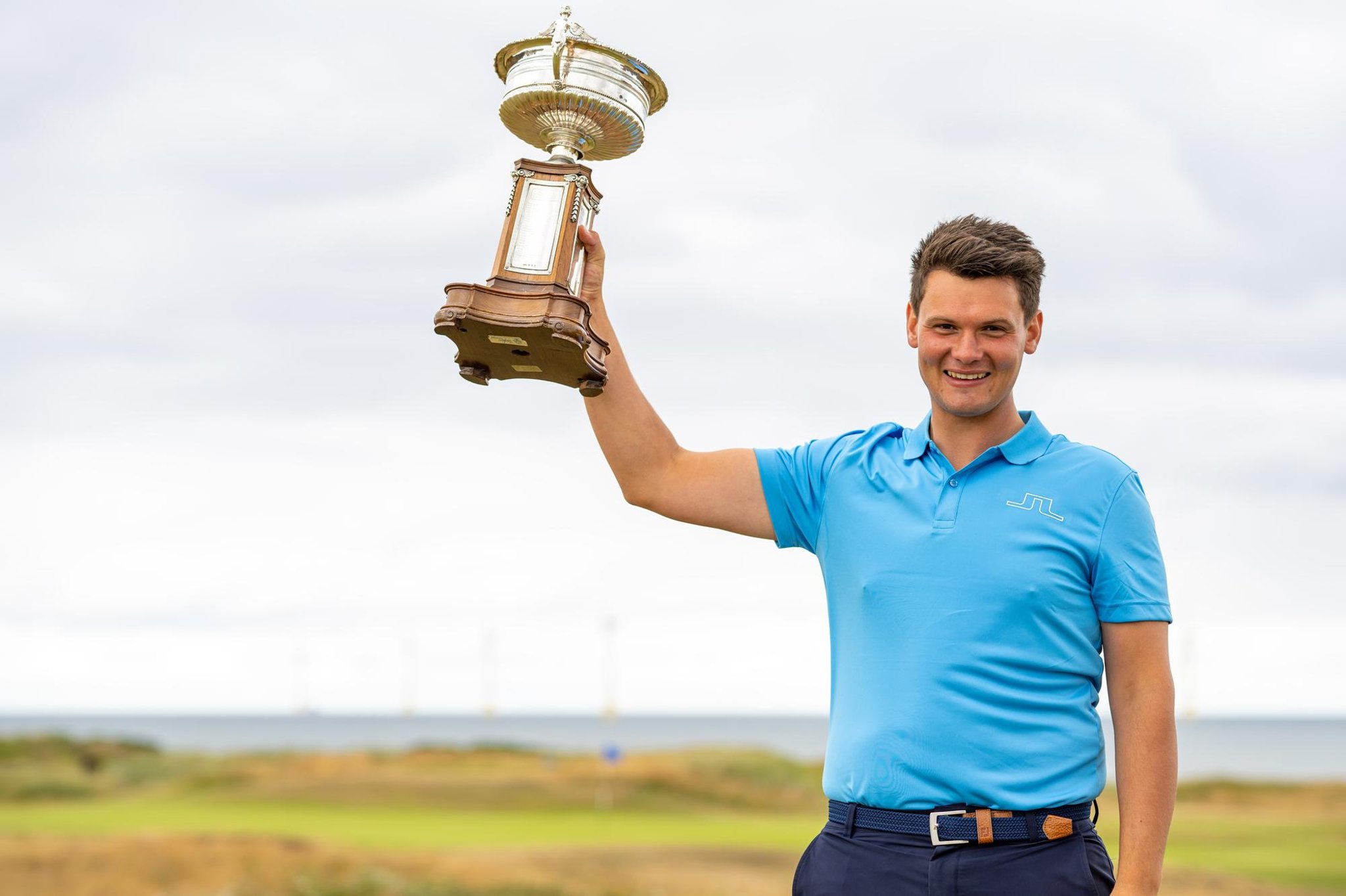 We're delighted and proud to celebrate Angus Carrick's Scottish Men's Matchplay Championship win last weekend.  It's always an extra special moment to see one of our club members achieve great success!
Angus Carrick battled it out in one of the biggest Amateur events of the year, beating Connor Wilson by two holes in the final at Murcar Links in Aberdeen on Saturday 31st July.
Angus's proud father is David Carrick, a former Championship winner who claimed his title at Southerness in 1985.
"It's great to emulate dad," said Angus Carrick "being able to share my name on a trophy my dad won 36 years ago and having him there to watch will forever be special!"
"It was a really tough game. We both hit some great shots and even after nine rounds of golf, or whatever it is, we were both playing very well. Yeah, there were a few tired swings in there, but not many. I think it was just the last six holes where I won it. I still can't really remember what happened, but my caddie told me I had four birdies in the last six holes. So, I came back strong and ultimately that's what won it for me", said the champion.
We look forward to seeing Angus back out on the course at Craigielaw soon.